Kanye West's wife, Bianca Censori, is modelling a new Yeezy fashion line, and she left little to the imagination.
Censori who didn't wear much clothes while modeling the new fashion line, covered up her boobs with a black square of material. She had a black cross on her butt crack, and a black landing strip covering her vagina.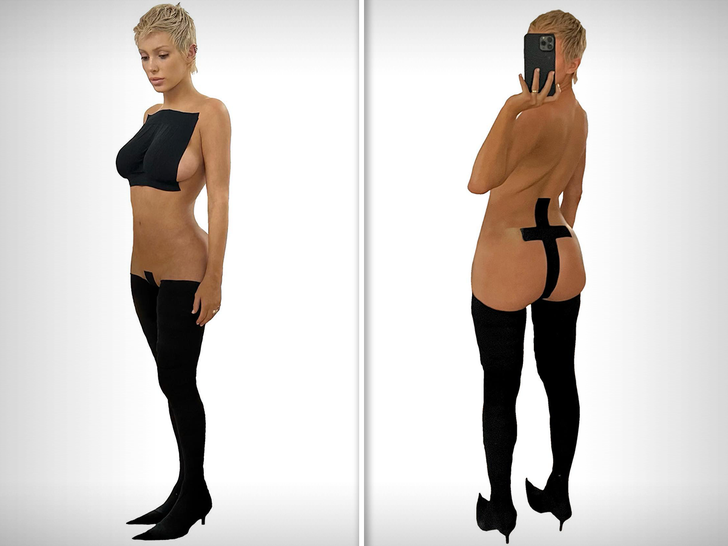 She also wore some black boots/leggings running all the way up to her upper thighs. The new Yeezy fashion line is designed by Nigerian-born fashion designer, Mowalola Ogunlesi.
The fashion line definitely won't be for everyone and Bianca is certainly showing some confidence by basically going nude here.