Kanye West and his wife, Bianca Censori, are having a great time with their unique outfits being photographed in public.
Censori wore a full headwrap when the couple went out recently. They were seen leaving the Edition Hotel in West Hollywood on Monday, May 29, after dining on the hotel's rooftop.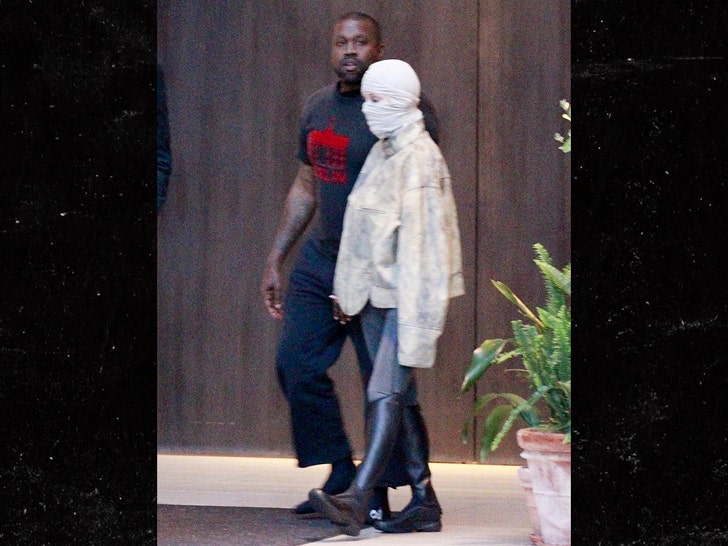 Ye rocked a Berlin T-shirt with his signature sock/shoe combo. Bianca, on the other hand, wore a headwrap to totally cover her face with a sweatshirt and leggings.
It's not the first time Bianca has opted for a headwrap. Last week, the pair wore similar outfits, Bianca chose a tank top and nearly-sheer leggings.
The wraps are a full 180 from Bianca's latest fashion campaign where she went completely nude modeling a look from designer Mowalola Ogunlesi, with only a black square material covering her boobs, vagina, and a black cross on her butt crack.