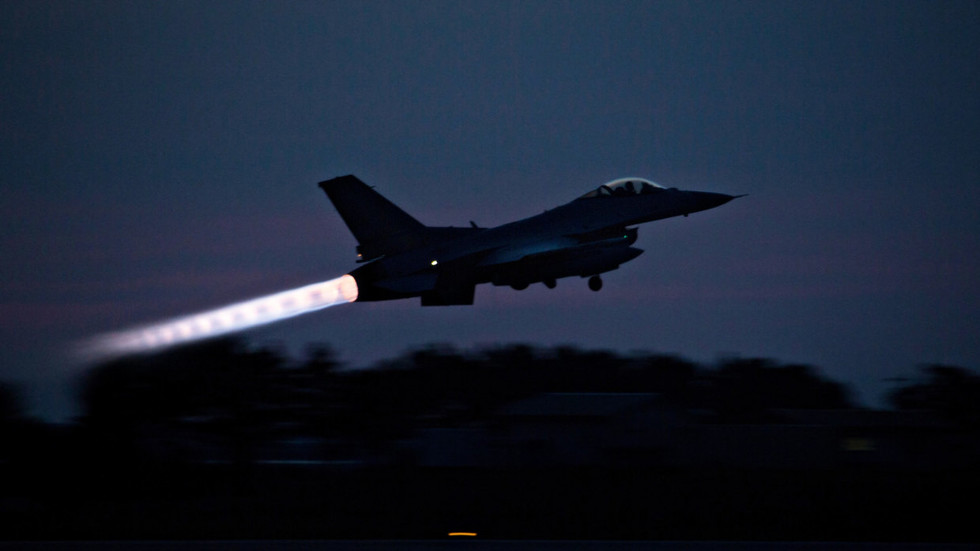 A single-seater combat aircraft hit the ground and caught fire during a training flight at Shaw Air Force Base, the military has confirmed. The pilot was rushed to hospital but later succumbed to his injuries.
The F-16 belonging to the 20th Fighter Wing crashed at approximately 11:30 pm local time on Wednesday, according to a brief statement the base posted on Facebook. It said the cause of the crash, which happened during a "routine training mission," is not yet known.
Video that surfaced online shows what appears to be a crash site. Firefighters are seen putting out a fire.
Local media initially reported that the pilot was taken to a nearby hospital for treatment. Later in the day, Shaw Air Force Base, where the incident occurred, confirmed that the airman was pronounced dead. Military officials will not disclose the man's name until his family are informed.
Shaw Air Force Base, located outside Sumter, South Carolina, houses three squadrons of F-16CMs. The 20th Fighter Wing specializes in the suppression of enemy air defenses, air interdiction, and combat search-and-rescue operations.
This recent incident comes after a series of crashes involving US Air Force jets in recent weeks. Earlier in May, an F-35A and F-22A were lost during the same "training missions" in Florida; in both cases, the pilots managed to eject to safety.