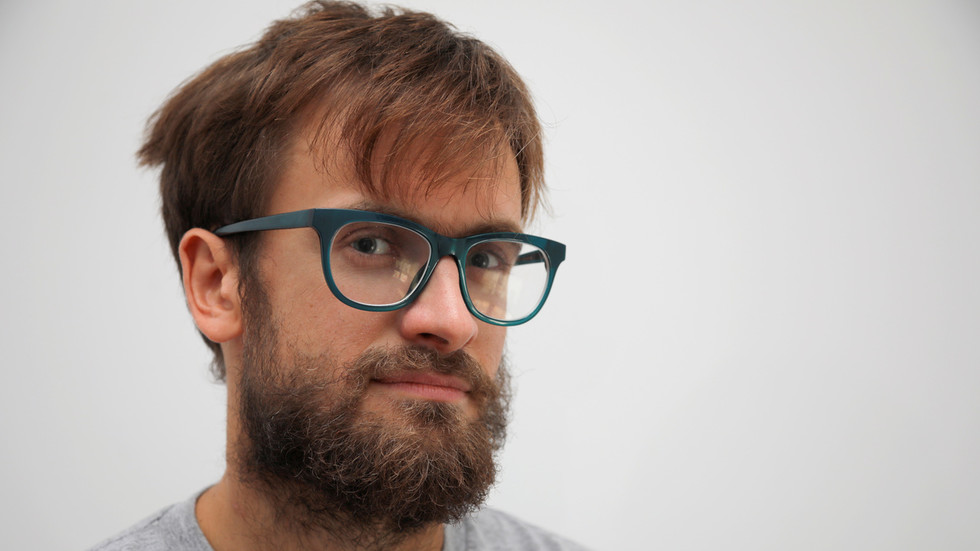 Pyotr Verzilov, a controversial Russian shock artist and founder of 'punk band' Pussy Riot, says police have questioned him over last year's Moscow protests.
The activist was detained at a rented apartment in Russia's capital on Sunday. Between two and 10 people forced their way into the apartment and Verzilov "disappeared" afterward, according to MediaZona – an outlet founded by the artist himself – which cited eyewitnesses. Footage circulating online shows the door of the flat badly damaged in the aftermath of the incident.
Издатель «Медиазоны» и участник группы Pussy Riot Пётр Верзилов не выходит на связь, а дверь в его квартиру выломана. Об этом сообщают представители его издания. По словам очевидцев, ранее они стали свидетелями, как в квартиру Петра «приходили порядка 10 человек и ломали дверь». pic.twitter.com/NKp4HnPeTK

— Директор Кладбища (@directklad) June 21, 2020
Later the same day, Verzilov himself contacted his media outlet and said that he was questioned over his alleged role in organizing massive unrest and using violence against a law enforcement officer last summer.
But human rights advocate Marina Litvinovich told media a few hours later that Verzilov was questioned about the last summer's unrest as a witness and not as a suspect. She also said that the shock artist was eventually detained after he already left the police station following the questioning. The man was put into custody after he was swearing in public and picked up a fight with another person. Verzilov himself earlier told Mediazone he was "attacked" by someone he described as "provocateur."
Verzilov is best known as the founder of the so-called 'punk band' Pussy Riot, as well as a member of the 'art group' Voina (The War). The groups have been staging assorted politically motivated – and sometimes sexually explicit – stunts, repeatedly violating Russian law.
The activist was also in the media spotlight in late 2018, when he mysteriously fell sick in Moscow. His relatives, as well as fellow activists, were quick to blame the Russian government for "poisoning" him. No actual evidence has emerged since then to support the claim.
Now, Mediazone reported, citing the man himself, that he is suspected of organizing a standoff with police on July 27, 2019. At that time, crowds took to the city center to voice their anger over several dozen candidates being disqualified from taking part in a city council election after the authorities found some irregularities in the documents they were required to present. Several rallies spiraled into scuffles between the demonstrators and the police, resulting in thousands of arrests.
The opposition then accused the Moscow authorities and law enforcement of quelling the protests through police brutality.
Verzilov's arrest also sparked a flurry of speculation on social media and some Russian news outlets as some reports initially suggested he had been detained by the police anti-extremism division, while others suggested he was mulling a stunt to disturb rehearsals for the Victory Day parade. MediaZona and several other pro-opposition outlets initially described the whole affair as a "kidnapping" of the activist.