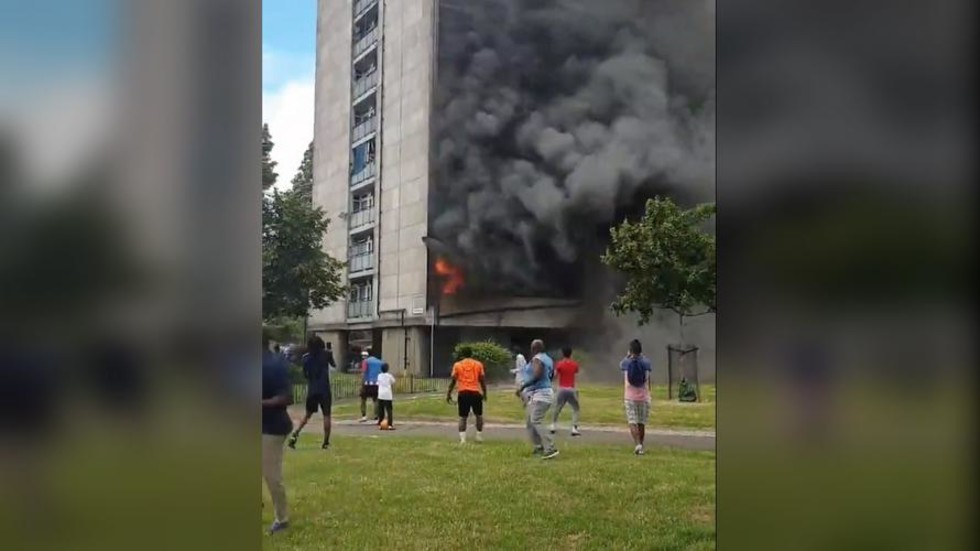 A fire in a 17-story block in London has left 18 people, including six children, injured. Dozens of firefighters have been sent to tackle the blaze.
Flames erupted on the ground floor of the building, located in Kennington in South London. The London Fire Brigade dispatched eight fire trucks and 60 firefighters to deal with the emergency.
Footage from the scene showed flames erupting from the affected flat and black smoke being blown away by a strong wind. The fire service said it was "exceptionally hard" to bring the blaze under control.
According to the latest information, 18 residents were treated for smoke inhalation by medics.
The emergency on Saturday was a haunting reminder of another blaze, which ended up being one of the most deadly in recent UK history.
In 2017 a fire in a 24-story block known as Grenfell Tower claimed 72 lives and left 70 others injured. The high death toll was pinned on a flammable exterior cladding of the building, which allowed the flames to rapidly spread from the point of origin on the fourth floor.