South Korea head coach Paulo Bento claimed that his team will be under no pressure at the 2022 World Cup.
"I don't see why they should have any pressure on their shoulders. If this was a team that was always moving on to the next level, I would say yeah, you have to keep going and that has to continue "Bento made the remarks during a pre-match press conference on Wednesday (November 23), ahead of South Korea's encounter against Uruguay on Thursday.
"But, I do not believe this is the burden they have."
South Korea are in a tough group, and will also face Portugal and Ghana.
The Portuguese coach also lavished praised on Uruguay, describing them as "high quality" opponents.
"It is a team which is extremely organised in all aspects of the game … it has a great deal of experience both during the World Cup and at the national level. We will need to be up to the game, so we can be competitive with a team of such quality and experience," he told reporters.
"We wish to compete in the very best manner possible in each of the three matches which we will have during the group stage."
Uruguay boasts a number of top players including Liverpool's record signing Darwin Nunez, former Reds forward Luis Suarez, Edinson Cavani, Diego Godin as well as Real Madrid star Federico Valverde.
Bento singled out Valverde for special praise, describing him as possibly one of the two best midfielders in the world, along with Belgium's Kevin De Bruyne.
"He has exceptional quality, with outstanding physical capacity," he added.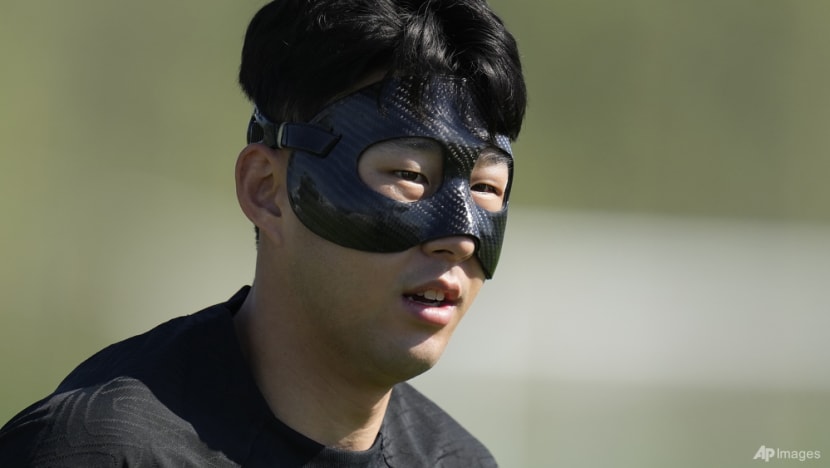 Bento also put to rest concerns over the fitness of captain Son Heung-min at a press conference on Wednesday (Nov 23) by confirming that he will be fit to feature against Uruguay.
The Tottenham Hotspur forward sustained multiple fractures around his left eye three weeks ago and has been training in Qatar wearing a black protective mask.
"I think the fact that he would be wearing a mask is not an inconvenience for him – it's rather natural for him. We have stuck with the plan since we arrived here … but we will see tomorrow how it will be.
"Our hope is that he will feel comfortable to the great(est) extent possible and use the best strategy so that he can feel at ease during the game. That said, he knows and we know that after his injury we cannot (take) any risks."
Source: CNA/mt(rj)